Objective
An e-commerce client wants to collect basic user information of their visitors from different devices.
Purpose
To collect new visitor information like Email, Mobile number, DOB, etc. and convert them into a lead by showing signup offers.
Features Covered
Browser Notifications
Custom Event Script
Real-time Campaign Journey Builder
Platform
Desktop
Mobile Browser
Summary with Screenshots
Step 1: Creating a touchpoint
To create a campaign we must pre-configure the Touchpoints and Segments. Here, under Touchpoints, a channel Notification is present. Click it and, a notification will open- "create a new notification."
Touchpoints -> Notifications -> Create New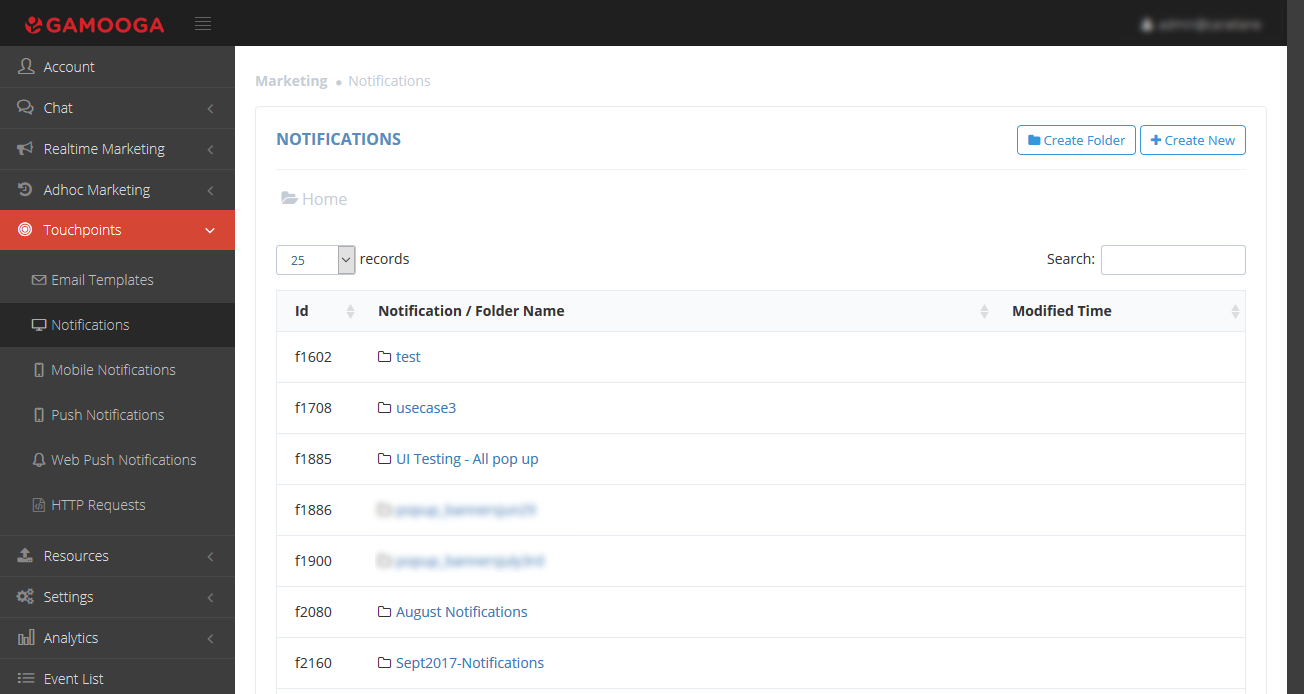 Step 2: Creating a touchpoint
Under style section, we can create a notification by adding style and name to it. You can change the name, width, color, background color and border color.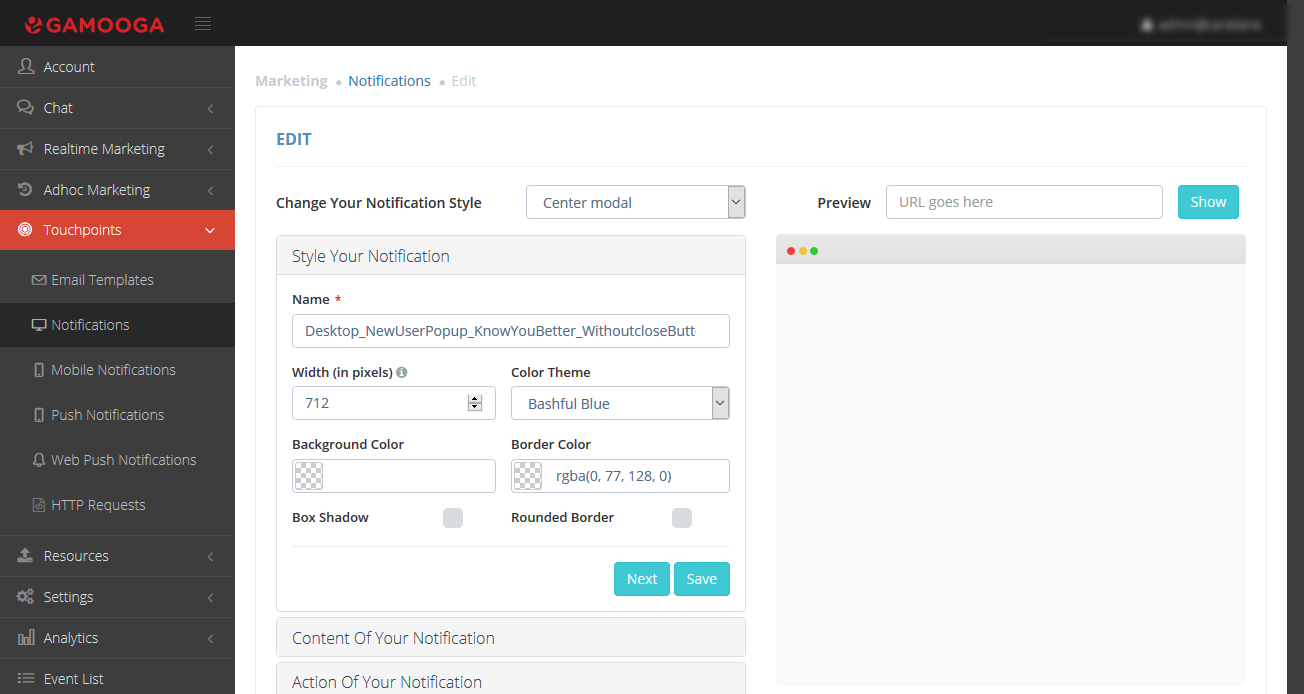 Step3: Customising the Content.
Under the content section, we can customize notifications with HTML and CSS.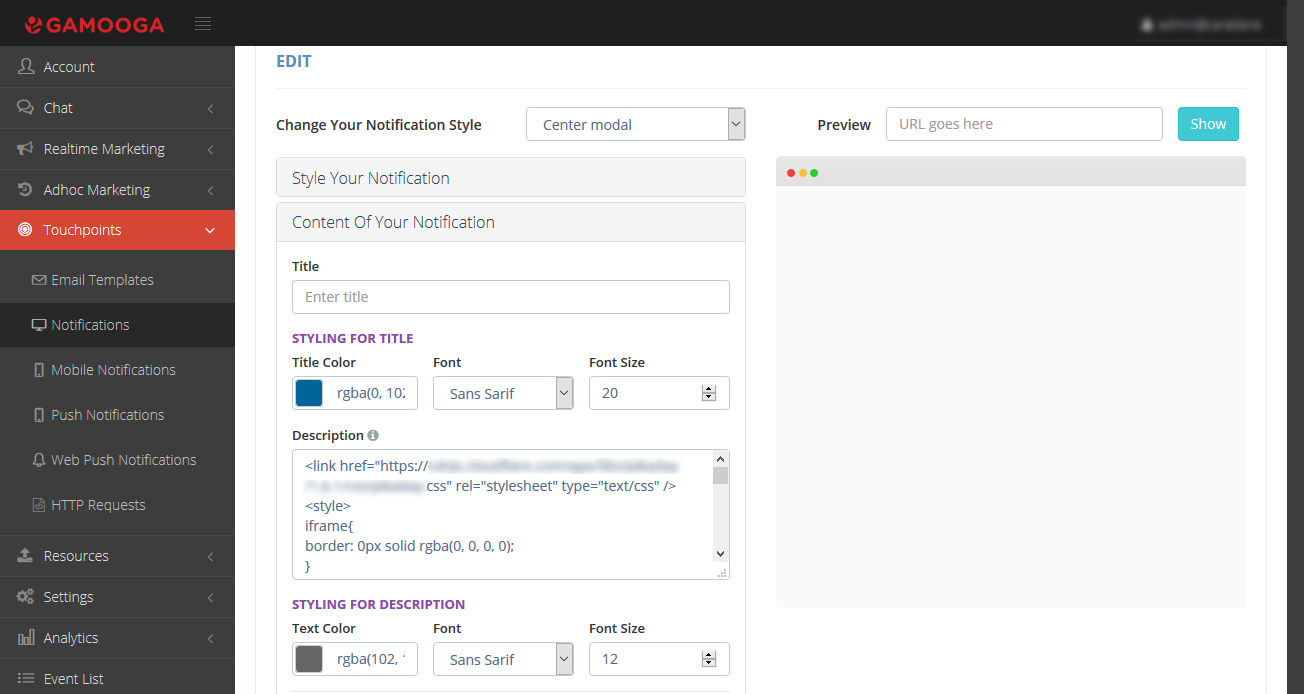 Step 4: Creating the Action of the Notification.
In the Action section, we can customize by clicking on "Action of your notification." We can also see a preview by entering the URL and to see the preview of customized Notification. Save the touchpoint.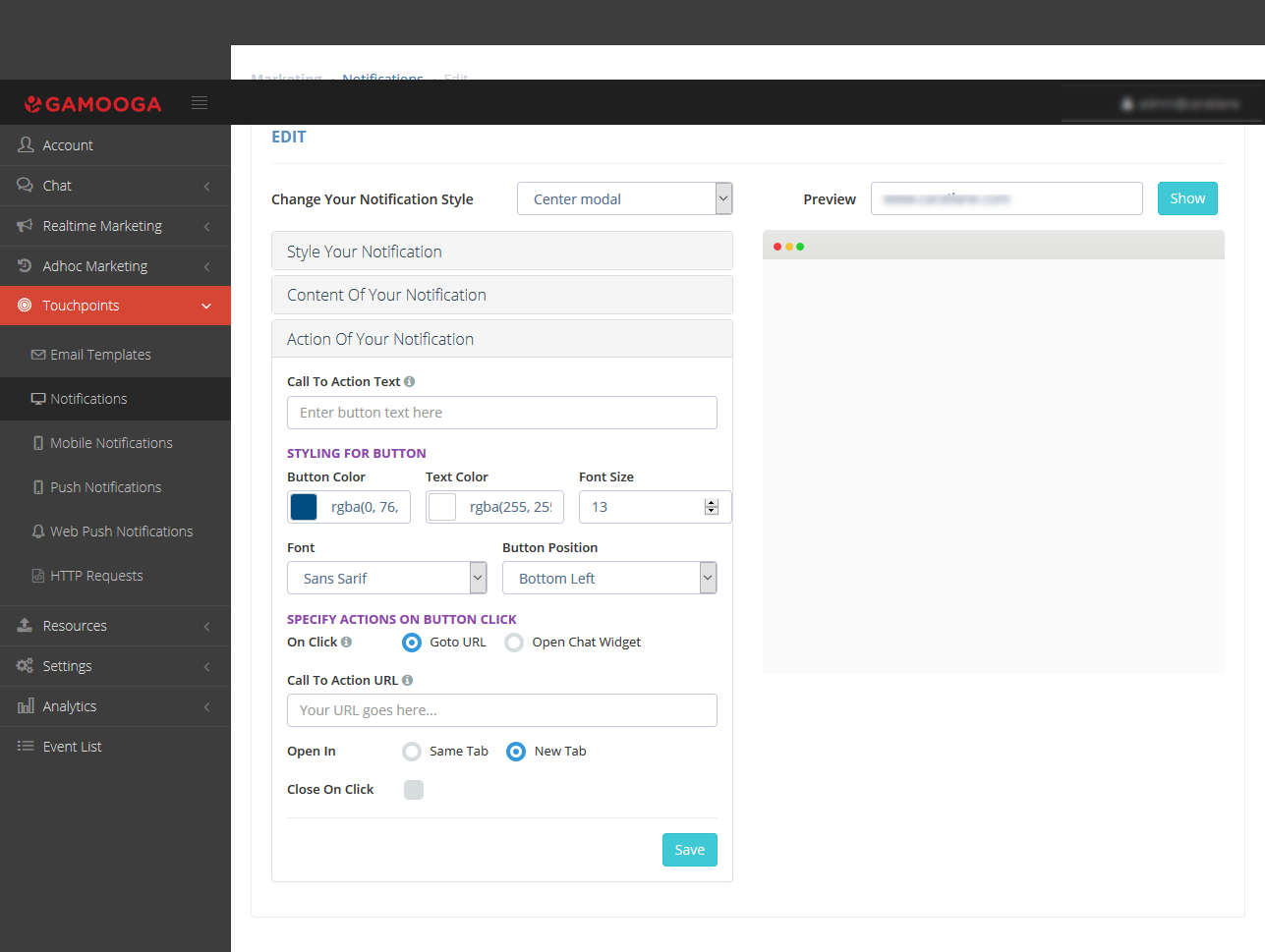 Step 5: Viewing Preview.
Click on "show" to see a preview of notification on the site.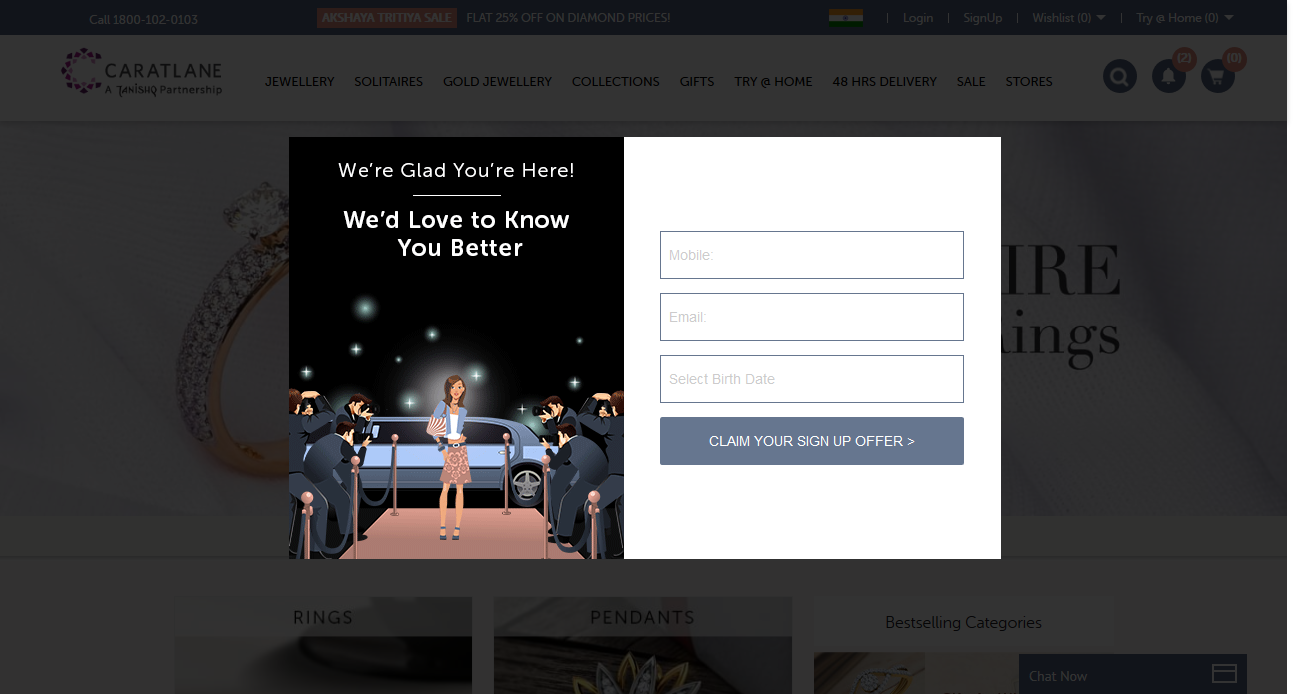 Step 6: Creating a new Real-time campaign.
After creating the Touchpoint, we can create a campaign by clicking on
Realtime marketing -> Realtime campaigns-> Create New in the panel.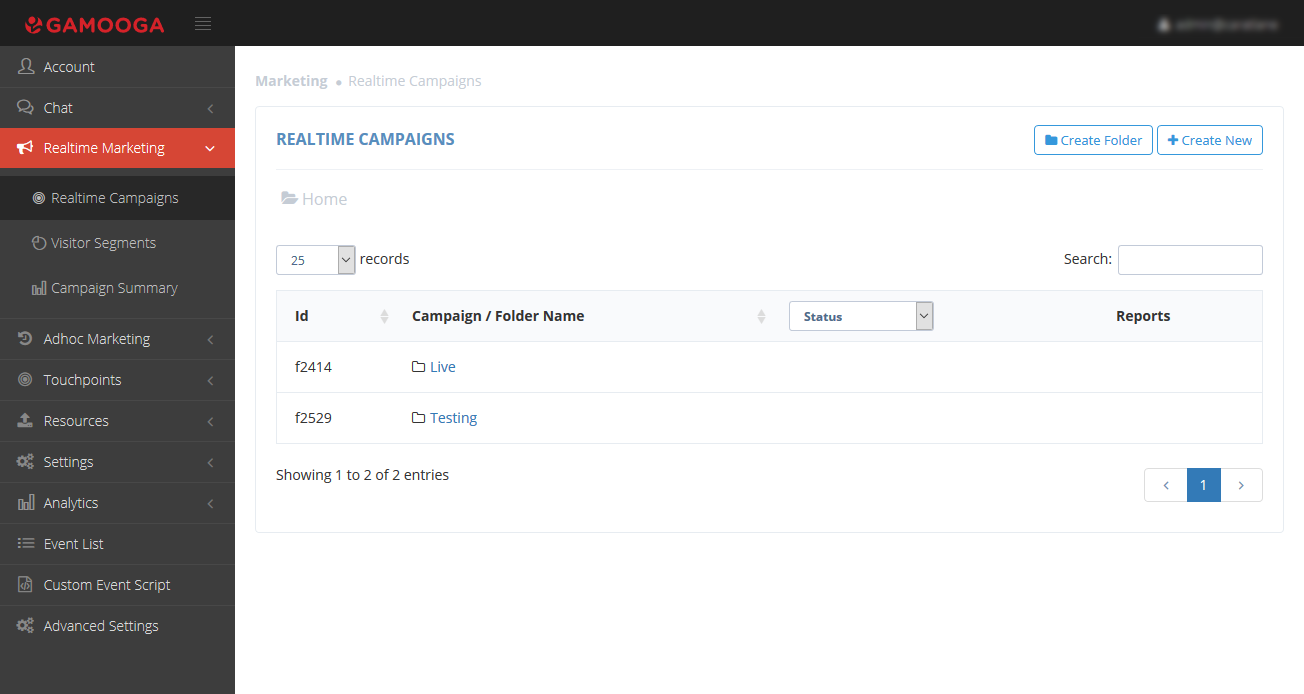 Step 7: Filtering new users.
Every campaign will always start with an Event Block. This use case is for new users who can be filtered by using the condition repeat=false in "started_session."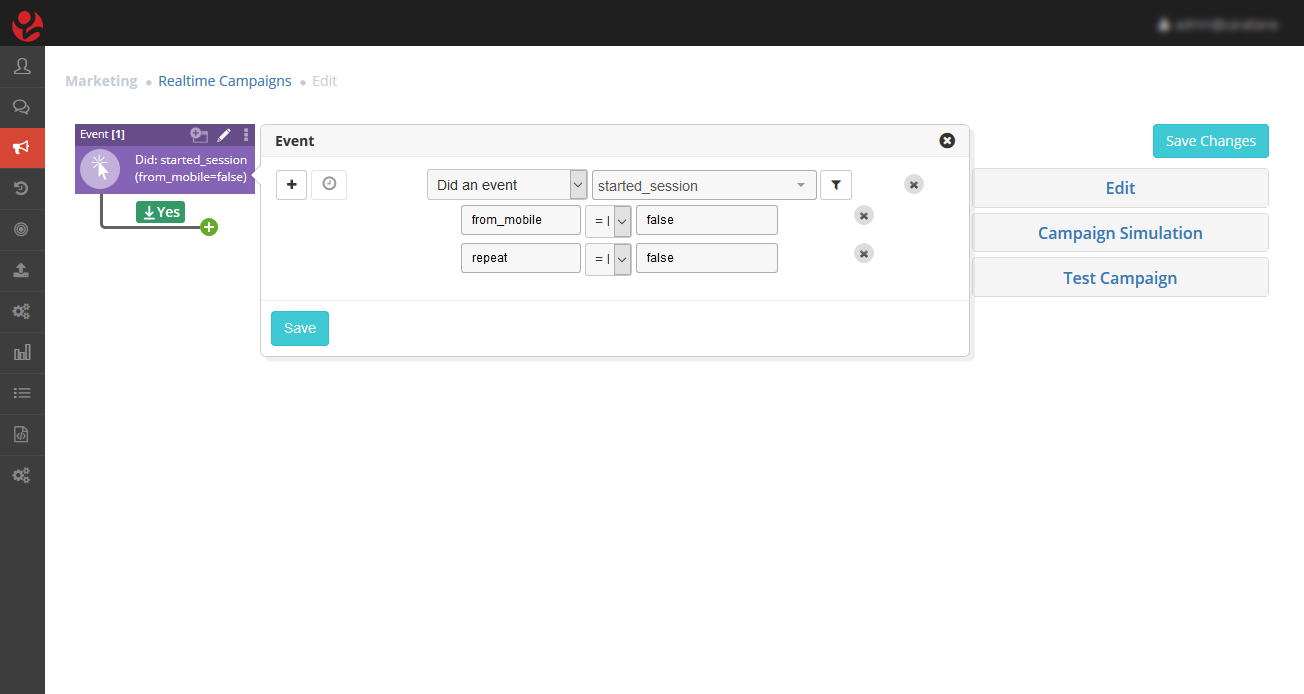 Step 8: Initiating sign up by a new user.
The second condition is to encourage a new user to sign up by filtering out users who clicked Wishlist or added to Wishlist.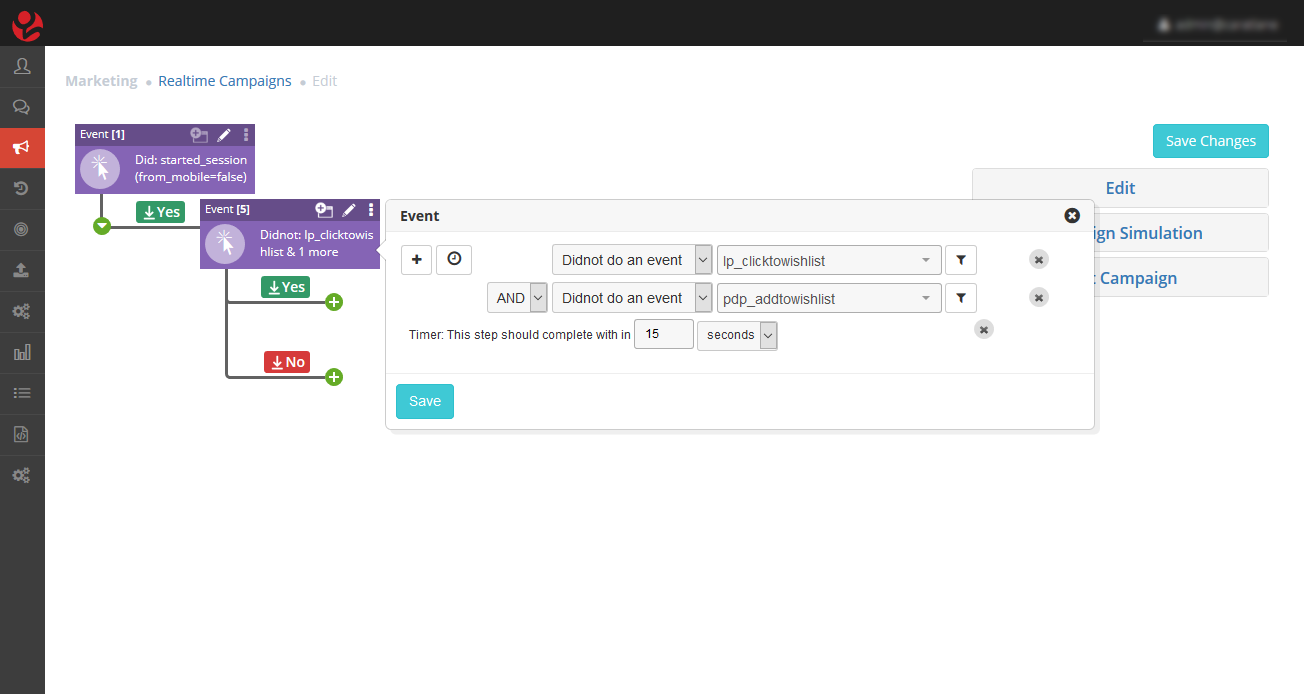 Step 9: Making the campaign live.
Now, add the Touchpoint which was configured earlier. The flow shows that new desktop users, who didn't engage in any significant activity on the site, will be qualified. Save and switch on the campaign for making it live.